BCE Small Business Info Series
BCE Small Business Info Series
Tuesday, March 7, 2023 (5:30 PM - 7:30 PM) (EST)
Description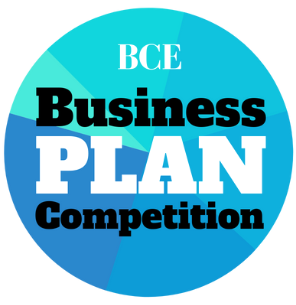 BLUFFTON CENTER FOR ENTREPRENEURS
ROPP TRIPLETT BUSINESS PLAN COMPETITION
SMALL BUSINESS INFORMATION SERIES
The Bluffton Center for Entrepreneurs (BCE) is once again hosting the Small Business Information Series and the Ropp Triplett Business Plan Competition. The Business Plan Competition is open to any entrepreneur with a business idea, or a business that has been in operation for less than 3 years.
This year, the Small Business Information Series will be held on Tuesdays from 5:30 PM to 7:30 PM begin on Tuesday, March 7, 2023 and ending on April 11, 2023. The classes will be hosted locally on the third floor of the Bluffton Town Hall. Classes will be broadcast live from the Borra Center at Rhodes State Collage. Please note that online, remote class opportunities will exist should you not be able to make every session.
The series outline follows:
Company Development
Week 1 So You Want to be an Entrepreneur
Week 2 Launch & Grow Your Business Right
Creative Concepts
Week 3 Marketing & Social Media for small business
Profit Analysis
Week 4 Financial Accounting 101
Week 5 Profitability Analysis
Week 6 Acquiring Capital & Risk Management
The classes will provide the guidance and necessary instruction for the participants to create a complete Business Plan.
Participants completing the series will receive a certificate of completion from the SBDC and will be eligible for the Ropp Triplett Business Plan Competition sponsored by the BCE offering over $5,000 in prizes, and automatic entry for the Regional Pitchfest 2023 with over $6,000 in prizes!
Pricing
Small Business Information Series - Free for Chamber Members
Ropp Triplett Business Plan Competition participants - $50 deposit which will be refunded upon completion of the series.
Bluffton Town Hall - Third Floor
154 N. Main St.



Bluffton

,

OH

45817

United States



Tuesday, March 7, 2023 (5:30 PM - 7:30 PM) (EST)